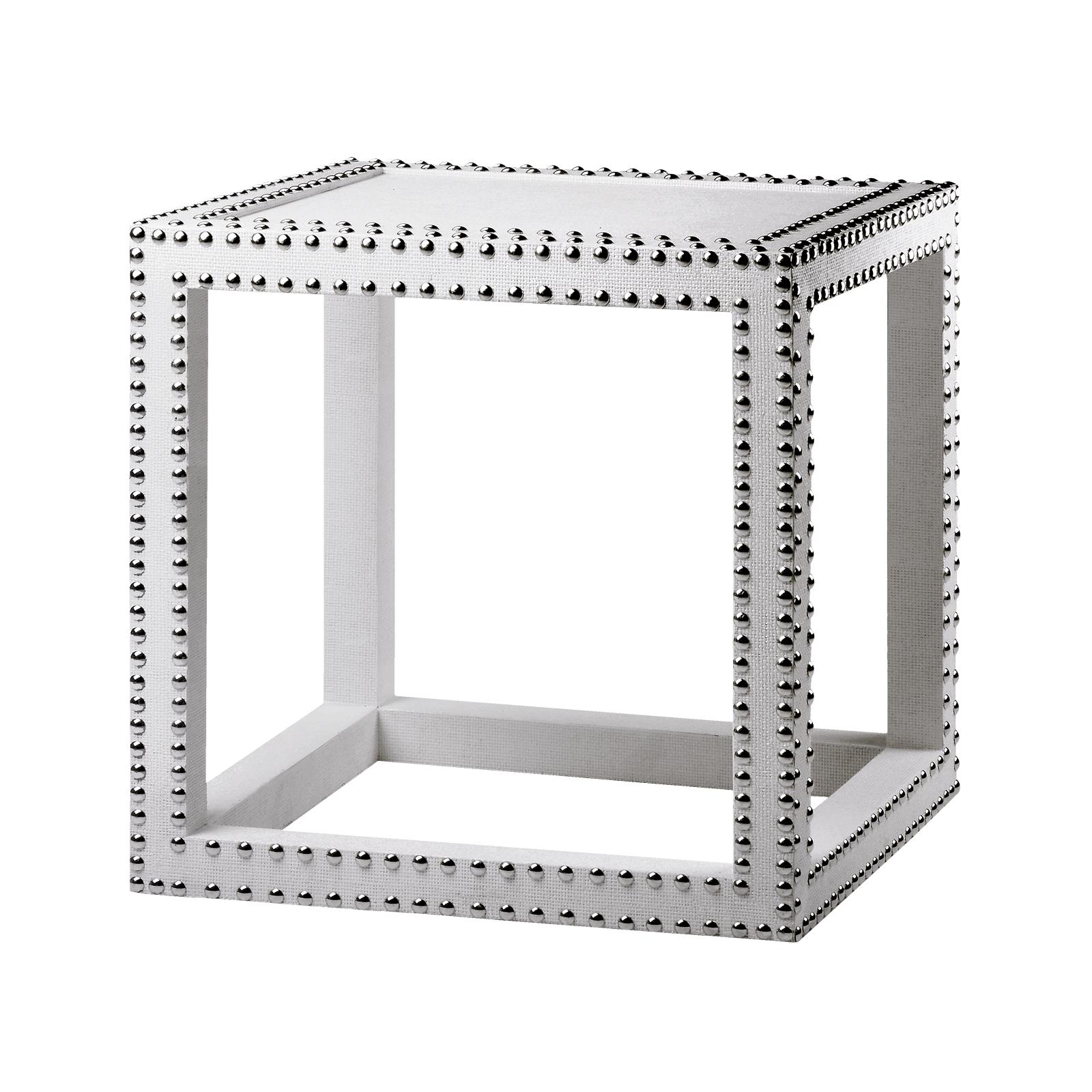 MARCO LOW TABLE, WHITE
The Marco Collection mixes soft and hard, tough and tender. Crisp design details include small square pulls, transparently cutout legs, open and closed storage, plateaus with a gallery edge and textural lacquered grasscloth that bristles with silver nail heads. The petite side table easily slips into smaller spaces near an armchair or flanking a sofa.

Product Details: Lacquered Grasscloth, And Nickel Accents.
Dimensions: 17.5Wx17.5Dx17.5H
Status: Limited Stock Discontinuing
Additional:



Sample-59